http://www.raspberrypi.org/raspberry-pi-compute-module-new-product/
http://www.tweaktown.com/news/36852/the-new-raspberry-pi-is-here-and-it-s-not-what-anyone-expected/index.html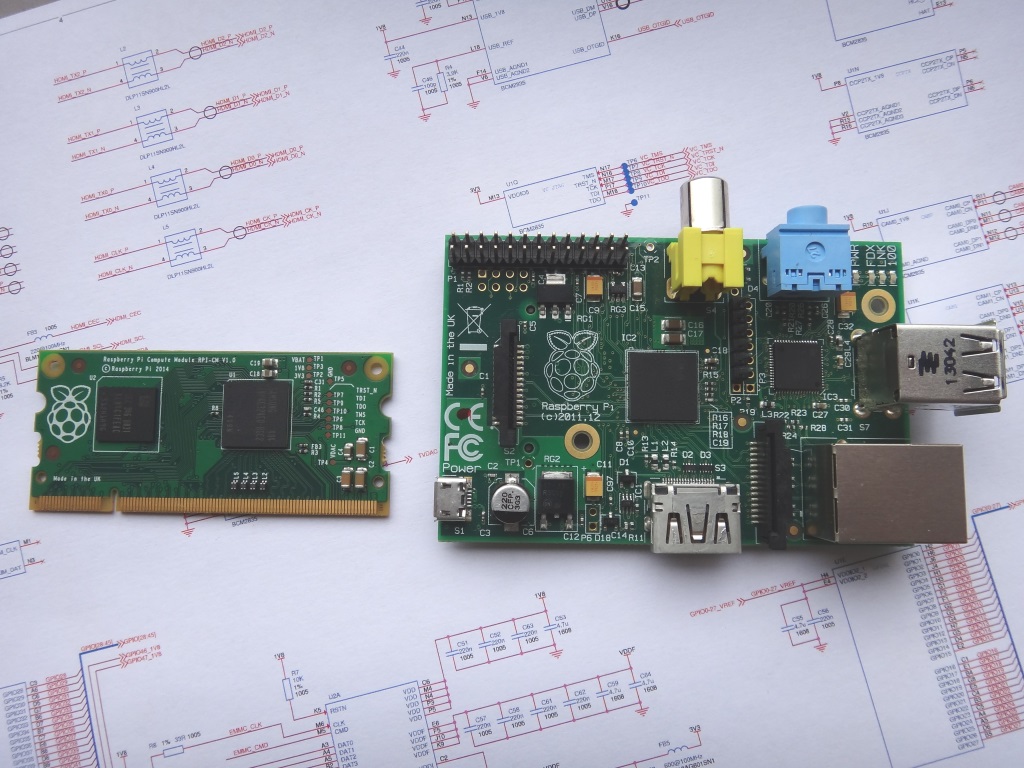 This is a big deal in getting smaller. Trying to make small devices based on the PI is always limited by the connectors and adapters.
Now we can make custom PCB's that are far simpler then implementing a CPU system that just does our sensors and I/O.
PCB Express should do well from this.